Average house prices have nearly hit £250,000 according to the latest figures which show growth of 7.3% over the last year.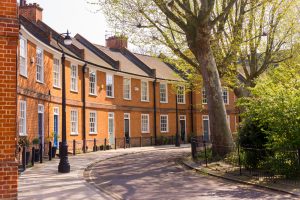 Halifax's house price index revealed there had been a rise of 1.6% in September compared to August demonstrating the impact the stamp duty holiday was having on the property market.
Indeed, the lender also revealed how it had received more mortgage applications from first-time buyers and home movers in the last three months than at any time since 2008.
Halifax said these high levels of applications had coincided with house price growth over the last three months of 3.3%, according to its house price index. It means the average house in the UK, according to Halifax, is £249,870.
Russell Galley, managing director, Halifax, said while the annual rate of change at 7.3% was the strongest since mid-2016 it should be taken in context. Indeed, it compares house prices to the same time last year when Brexit was causing much political uncertainty on the market.
But, he added: "Few would dispute that the performance of the housing market has been extremely strong since lockdown restrictions began to ease in May."
Shift in demand
Galley explained there had been what he described as a 'fundamental shift' in demand from buyers caused by the structural effects of increased home working and a desire for more space.
Meanwhile, he said, the stamp duty holiday was incentivising vendors and buyers to close deals at pace before the break ends next March. But he said this would only provide 'temporary fillips' and it was likely their impact would start to wane.
Galley added: "Therefore while it may come later than initially anticipated, we continue to believe that significant downward pressure on house prices should be expected at some point in the months ahead as the realities of an economic recession are felt ever more keenly."
Joshua Elash, director of property lender MT Finance, described the numbers as 'phenomenal' – demonstrating the real extent and determination of the pent-up demand for homes and investment property across the country.
Halifax's high levels of mortgage applications were in line with Bank of England figures released last week which showed approvals had soared to rates not seen since 2007.
And Mark Harris, chief executive of mortgage broker SPF Private Clients, said Halifax's bumper mortgage figures were likely to be experienced across the industry.
"It will not be the only lender in this position," he said.
This content was originally published here.